Just back from an amazing time with my Vegas (Summerlin) family.  Thank you Derek and Jolene for letting us have free reign with the grand parenting and opening your home to us so freely.
Summer is almost 21 months old and was way more fun to hang out with than I could have ever even imagined.  I had a long list of things I wanted us to experience together, and I think we got them all in.  Swimming, playing with Barbies, listening to a Sesame Street album I was gifted over 40 years ago (that I passed down to her this week), reading EVERY book, dancing every time music was heard, dunking Oreos, getting a private drum concert and visiting different playgrounds daily.  She was enthusiastic to learn new yoga moves and by the last day, when I cued her for downward facing dog, she added the split all by herself…and it was beautiful, as are her OHMS.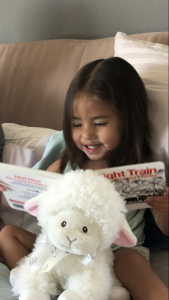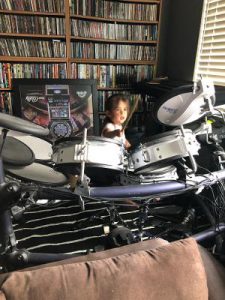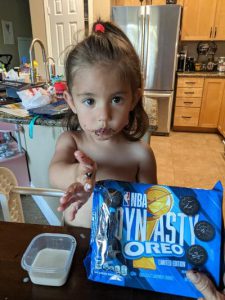 Summer and her parents live a vegan lifestyle.  While many people think of veganism as a deprivation diet, it is actually compassion that sits at the forefront of this way of life.  Summer does not pass her dogs without stopping to hug and kiss them, but it's the look of love on her face, when she does, that is priceless.  She was filled with awe when she watched her big turtle (little dude) being fed.  Each time she saw a dog enter whatever park we were playing at, she stopped in her tracks to wave and say hi.  In fact, I am sure watching the dogs run, fetch and play was the highlight of each park visit.  We ate amazingly fabulous food every day, and are always impressed with the options out there, each meal just a little better than the one before!
Summerlin is a beautiful suburb about 20 minutes west of the strip, and the complete antithesis.  Surrounded by the beautiful mountains and just minutes from the Red Rocks, sits this quiet, beautiful and immaculate area.  One day we noticed a few pieces of litter and the next day, they were cleaned up.  The sound I heard one morning, was the sound of the street sweepers coming thru, something very unfamiliar to me.  As Mitch and I have been on our mission to help make our town a little cleaner, we couldn't help compare and contrast.  We passed signs encouraging people not to litter, something we just don't see here, and should.  We counted public garbage pails, and on one path they were literally just a few feet apart, making it almost impossible to put your trash anywhere other than where it belonged!
I brought my spirit animal Oracle deck thinking I would pull a card every morning and give us all something to think about.  Summer LOVED the deck and helped me pull a card each day.  She loved the beautiful pictures and pretending to read the guide book, too.  The one that resonated the most for me, was DOLPHIN SPIRIT, which says, "this and that are true".  The message this card brings is that the duality of life, is always present.  Just as the dolphin swims in and out of the water, there is always light in the darkness.  It also encourages us to not only accept, but to actually enjoy the duality of life….that this AND that can both be true!
It was great to be away, and it is great to be home!  I have a lot to catch up on back here in Coral Springs. Sheree and I will be making a Feeding America drop sometime next week.  Thanks to all of you who support the F.F.I.T effort, as my garage is filling up once again.  Thankful we are both fully vaccinated and Sheree and I can make this next trip maskless!  Sometimes the little things really are the big things.
Hoping wherever YOU are, whatever YOU are up to, you keep the dolphin spirit in mind, and enjoy THIS AND THAT!