Last night I watched The Sound of Music.  Again.  With the exception of the Wizard of Oz, it is probably the one story I have seen the most times both the live and film versions.  Every year the story holds more and more meaning for me.  Beyond it being an amazing musical with a great cast, it is a beautiful love story as well as a glimpse into history and the rise of the Nazi invasion.  Let us NEVER forget.
This morning, we woke to winter!  It seems so wrong that I was already planting spring themed flowers this weekend, but the best part of winter solstice is the days are now getting longer–so maybe spring flowers actually are appropriate out my front window.  They remind us that the seasons really do go round and round.
Tonight, if we turn our gaze to the south western sky, just as the sun goes down, we should be able to see the Great Conjunction, as Saturn and Jupiter become aligned and appear to be one great big, super planet.  The last time these planets appeared this close was 1623! (Depending on what sites you look at this info seems varied) This alignment is said to bring lots of energy, and I, personally, was unusually wide awake most of last night!  If you are anything like me, you may want to set a timer to remember to catch this awesomeness this evening.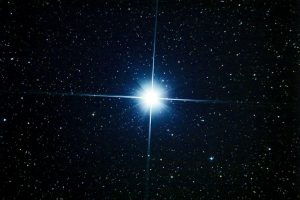 Today is also meatless Monday.  All one has to do is open their mind to a different view, and the options are endless.
I will be going off the grid for a few days but I will be back before Santa gets here!  Have a happy, peaceful week.  Always remember, the best present of all is presence.
PS.  All the food and donations to help support our F.F.I.T. mission,  have also been amazing gifts and we are so grateful for your support.  Much love