Happy meatless Monday, aka cyber Monday, aka the day we all jump back on to healthy eating and take off the weight we gained from the long holiday weekend, before the next of the holidays are upon us.
Today's blog entry feels like my most important one, ever, so please take the time to read this, and I hope my family and family of friends, and students etc., will all read this and take it to heart, because my belly is full, but my heart is aching.
Tomorrow we turn the calendar and November becomes December.  Not only do Chanukah and Christmas fall during this month, but my birthday as well.
I DO NOT WANT ANY PRESENTS.
I HAVE ONLY ONE REQUEST.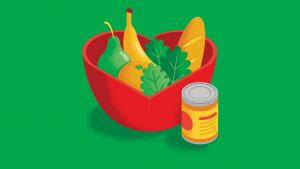 Please, if you usually buy or send me something for my birthday or the holidays I am begging you NOT TO.  I literally have everything I want and need and I have gravitated so far into minimalism, that I am purging and donating and loving the process.
What would I really love?  ANY type of donation or gesture that would help feed hungry people.  Early on in the pandemic, helicopters flew over our home every Tuesday morning, bringing food to a local distribution site.  Then we stopped hearing them.  We all see the stories, so I don't think I need to elaborate.
There is no need to send me any kind of acknowledgement that you have done this.  I am not putting up links and I am not asking to know what you chose to do.  I am just asking you to honor this request.  It can be a small gesture like offering bottled water to someone who may be desperately thirsty.  You may want to donate some canned goods to a place that is local to you.  Often you can contribute at your local grocery store.  Publix always offers this option.  Maybe it is sending a small grocery gift card to someone who is quietly struggling through this unprecedented time.  Any gesture is a big deal!
Here in our home, we love to cook and share food, as so many of us do.  We have awesome memories of Thursday night vegan feasts around our dining room table and are grateful for the noise, the laughter, and the memories as well as the ability to host each week.  The only thing that was ever missing from those feasts, were Kyle and Nicole, but we have always been grateful that our family has never known what hunger really feels like.
Do you know what it REALLY feels like?  I can only hope you are all shaking your heads, "NO!"  I am not talking about "I am trying to lose 5 pounds and am I am starving."  I am talking about I haven't eaten all day and I don't know where my next meal is coming from.
Food insecurity is tugging at my heartstrings.  We like to support FEEDING AMERICA where 98.6% of the money donated goes directly to feeding the hungry.  They support 200 food banks across the country.  We are not asking you to support them, just putting it out there as a suggestion.  If you know of a vegan or plant-based food bank or organization, that would be a bonus (and please share that info with me!)
I am so sorry I am taking so much of your time, today and I appreciate you staying with me this long.   I will be writing more about this, but wanted to get the message out as it is gnawing at my heart and has been for quite some time.  I have a bunch of ideas that I would like to turn into realities, this year and moving forward, cause honestly….
"I don't mind stealing bread, from the mouths of decadents."
May you and your loved ones NEVER know true hunger and may we, together, make a difference.