As we are all ready for a new year, may I extend greetings to all as the days of awe are upon us.  While I don't personally celebrate in the traditional sense, I most certainly do in the spiritual one!
These are the high holy days and a period of both making a lot of noise and also finding our deepest silence.  As we ask for forgiveness from others, we must also remember to ask for it from and for ourselves.  Often, that is the hardest, but also the most liberating.
May 5781 bring us a sweet year filled with good health, abundant joy, justice, equality for all, peace in our hearts, peace in the universe and maybe even a couple of miracles.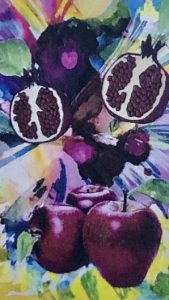 From our home to yours, HAPPY NEW YEAR.