Adaptation is a word we use in fitness a lot.  Adaptation is a process.  You learn a new exercise, recruit new muscle fiber and relatively quickly, the body adapts.  So we keep changing things up to keep the body from getting bored, even if the mind doesn't.  There are 3 key components to how we can tweak fitness.  We can increase (or decrease) the time spent, the frequency and/or the work load.  I promise if you keep changing things up, each time your body adapts, you will keep reaching new goals and will avoid the boredom trap.
Sure…faster, more weight, longer duration all work to keep your body in constant adaptation.  Sometimes, however, less can actually be more.  Let's use yoga as an example.  Take a relatively simply stretch and hold it.  Really hold it.  For at least a minute.  Maybe even a little longer.  Think about growing tall in your spine, breathing into your chest, your ribs, your cells….bringing in nutrition and cleansing with each inhalation.  Exhaling stale oxygen and carbon dioxide, as well as old thoughts and beliefs that no longer serve you.  Stay in that pose longer than your comfort zone desires. All of a sudden, a simple side stretch or fold has you shaking and finding yourself in the longest moment of your life.  This is also a fabulous way to increase your level of patience.  Keep nudging yourself back into the present and suddenly you are getting the benefits of meditation, as well.  This is just one example of adaptation.
Adaptation was a word that kept coming to me over and over and then over, again, in the spring and summer of 2020.  In texts, conversations, meditations, movies, tarot readings, horoscopes, phone call, dreams and certainly in the gym, out running and on the mat.  All of our lives have changed drastically in the past 12 months.  Adaptation has been key to survival.  We swim, or we sink.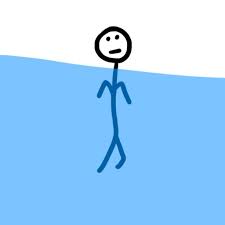 I hope, if you are reading this, you chose to swim.  If you are stuck treading water, I might be able to help get you moving again, we simply need to adapt!