Good morning and happy Friday.
With all that's going on in our world, it isn't always easy to remain positive. We can actually work on creating more positivity in our minds by simply flipping the script.
Perhaps we can give this challenge a try today. When a negative thought enters your head, think 3 positive ones.  Train yourself to flip the script!
It is Friday and we all earned some positivity!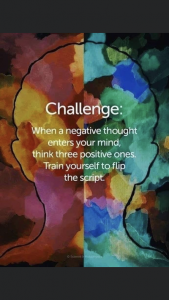 Thanks to those that came out for Yard Yoga last night. I hope this moon cycle brings you all you ask for and then some.